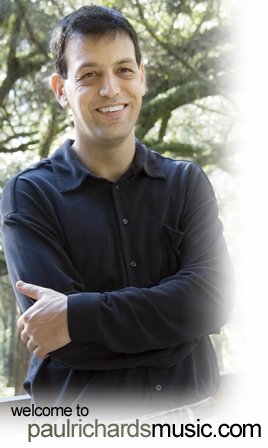 Thank you for visiting and exploring my website. I am a Florida-based composer with eclectic tastes and a variety of compositional interests. I have written works for nearly every genre, from solo and chamber pieces to symphonies and operas. My compositions page has descriptions, perusal scores, and sound files. You can also hear my works on my YouTube channel.
Performers and ensemble directors interested in purchasing scores and parts can order music through my catalog, and CD's can be found on my recordings page.
I am a Professor of Music and head of the composition and theory area at the University of Florida. I can be reached by email at prichards@arts.ufl.edu.